Sale!
W8 GYM Booty Bands Set Green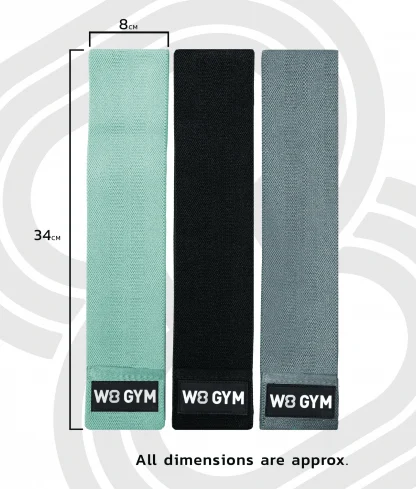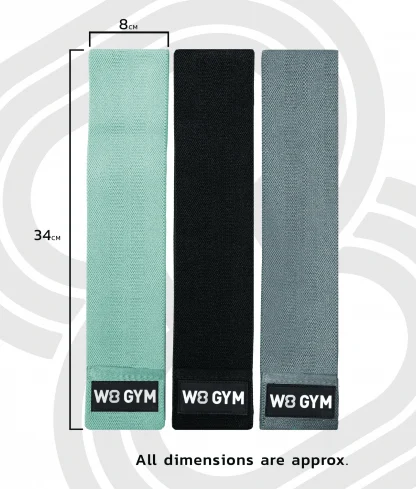 W8 GYM Booty Bands Set Green
W8 GYM Booty Bands set of 3 high-quality fabric, non-slip resistance bands. 1 x Heavy (Black), 1 x Medium (Grey), 1 x Light (Green), 34cm x 8cm with raised logo and drawstring carrying pouch
Limited Time Offer:
Pay in 3 easy interest-free payments.

14 Day No Fuss Money Back Guarantee*
Full Product Description
3 BOOTY BANDS. ONE WORKOUT.
Pack of 3 High-Quality Fabric Resistance Bands
1x Heavy Resistance - Black, 1x Medium Resistance - Grey, 1x Light Resistance - Green
Premium Fabric Bands
Durable, Lightweight Build
Non-Slip Hold
Raised Rubber Tab Logo
Carry Bag Included
54% Elastodiene, 46% Polyester.
Length: 34cm. Width: 8cm.
The W8 GYM Booty Band Set is all you need for a killer glute workout. With these premium high-quality, non-slip resistance bands you've got all the equipment you need to take you through glute activation and all-out training, whether it's a gym workout or a home workout. A perfect addition to your W8 GYM workouts too, use the resistance bands to up the ante of your squats and hip thrusts. These quality non-slip bands are all the same size to aid your progression and flexibility.